2017 Sherry Anderson Canadian Senior Womens Curling Championship Team
Sherry Anderson's Canadian Senior Women's Curling Team represented Saskatchewan at the Everest Canadian Senior Men's and Senior Women's Curling Championship in Fredericton, NB.
Anderson, the 2016 Everest Senior Women's silver medallist, stole three ends on the way to a 7-3 win over Ontario's Jo-Ann Rizzo to capture the 2017 championship.
Anderson and her team from the Nutana Curling Club in Saskatoon – third Patty Hersikorn, second Brenda Goertzen and lead Anita Silvernagle – took a 4-1 lead after four ends and never looked back.
"Absolutely wonderful," said Anderson about the feeling of becoming Canadian champion. "No other word describes it. I've been in a few different finals and I've lost quite a few, and it's very heartbreaking. You don't know how many chances you get in life, and in the curling world, so when you get the chance, you want to make the most of it, and we did that today."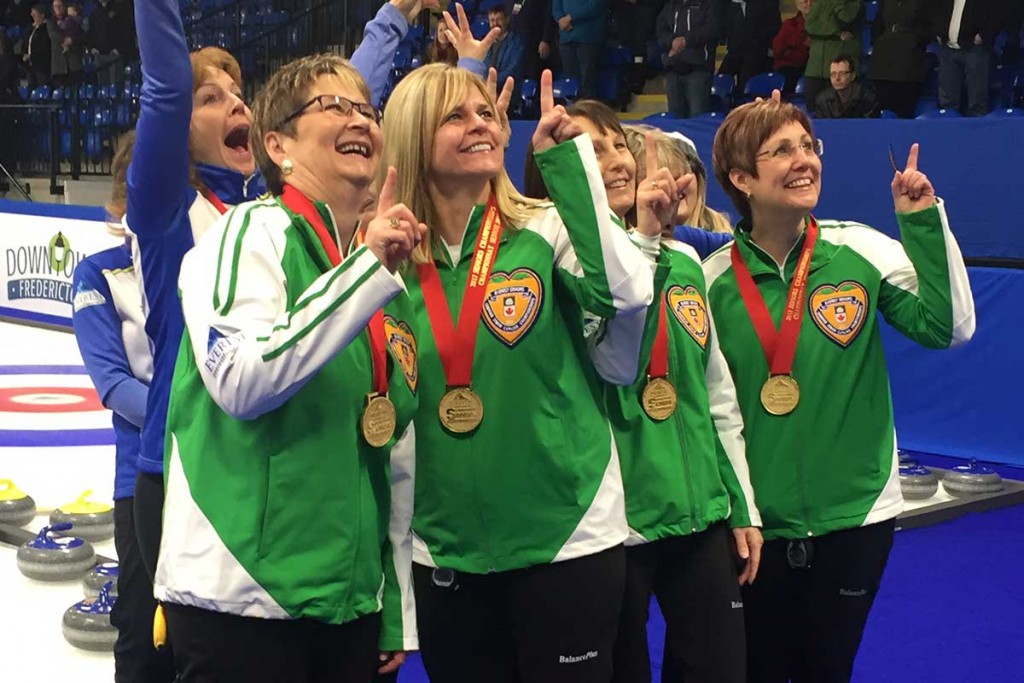 (Photos/article Courtesy Curling Canada)
Team Anderson will represent Canada at the 2018 World Senior Women's Curling Championships April 21 – 28, 2018 in Oestersund, Sweden.
Inducted April 2017