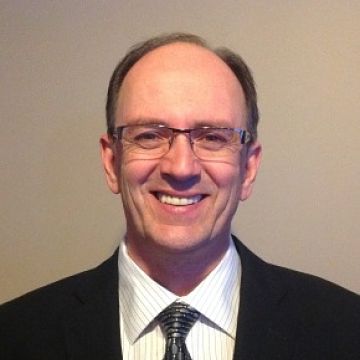 Brian Humble (Curler)
Brian began curling in 1975 at the age of 12. His Mom Phyllis ran the Prince Albert Learn to Curl Program and Brian joined in. He also got the opportunity to spare for his Dad (Mel) once in a while.  In 1977 and 1978 he curled Lead for Don Despins in the Junior Playdowns, reaching the Provincials both years and finishing 2nd in 1977. In 1979 he Skipped his own Team in Juniors and finished 3rd at Provincials in 1980. In 1979 and 1980 he also Skipped his high School Team at Provincial Championships.
In 1981 while he was living in Carrot River Brian played third for Jerry Kozlowski and made his first appearance at the Northern Men's Playdowns. He would also make two more appearances at the Northern's as a Skip before moving to Swift Current in 1990.
In Swift Current he teamed up with Max Kirkpatrick, Clem Therrien and Len Hoedel. Before moving to Saskatoon in 1997 he skipped his team to three Southern appearances and three provincials. In 1993 he also skipped a team at the Provincial Mixed Playdowns losing to Troy Robinson in the final.
In Saskatoon Brian teamed up with Dean Kleiter, Terry Heriskorn and Kerry Tarasoff and began an 11 run of appearances at the Northern Playdowns beginning in 1999. During that stretch they also curled in the Provincial Playdowns 6 times. In 2003 they lost the final to Doug Harcourt.
This team was also a force to be reckoned with on the bonspiel circuit and the world Curling Tour including wins at the 2006 Point Optical Charity Curling Classic, the 1995 World Curling Tour Championship in Selkirk MB and runner up at the 1999 McCain Superspiel in Portage La Prairie.
In 2012 Brian won his Provincial Championship teaming up with Michael Carss, Rob Spinney and Tyler Matheson to win the Provincial Dominion Mens Club Championship advancing to the Dominion's held in  Scarborough, Ontario.
(Inducted 2015)