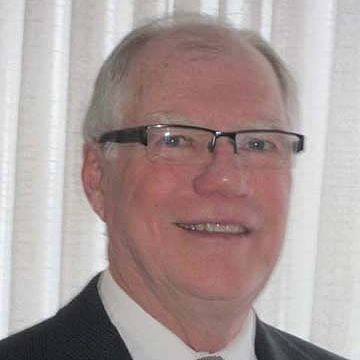 Dale McHarg (Builder)
Dale began curling when he was in Grade Five on a one sheet curling rink in the hamlet of Fairy Glen. In 1960-61 he curled in high school curling at Melfort High School and then played in the Men's league in 62-63. He didn't curl for a few years after but returned to curling in Wynyard 1966-67. The following year he curled at the Nutana Curling Club for University Curling and his claim to fame that year was playing against a young Rick Folk.
In 1970 the Melfort Curling Club became his home and has been ever since. He has been a proud member of the Melfort Curling club for over 40 years.
Dale believes that if you belong to an organization you should feel obligated to aid that body in any way necessary. His involvement began in the early seventies, assisting with converting the hockey arena ice for the Men's Provincial Final. Since then he has done a variety of tasks from helping put rings in, working on the interior ice surface walls, running the lounge for several events or cleaning the ice. He also assisted with set up for many northern or provincial playdowns over the years.
In 1995 he was in charge of accommodations for the Men's Provincial Playdowns and in 2001 he chaired the Men's Northern Tankard Playdowns.
Dale also served on the curling club executive for 13 years, two as President 2001-2003. During his presidency, Dale lead the club through some major renovations on the building. The refurbishing continued after his Presidency including installing a separate handicap bathroom and redoing the kitchen. Looking back Dale said "volunteers were quite willing to join and work with someone who would organize and work toward an improved facility, and that is all I did."
In 2003 Dale chaired the revival of the Senior Bonspiel and helped put together a sponsor package for the Seniors Spiel and the Men's cash Bonspiel as well.
Dale always curled in playdowns both men's and sometimes mixed with varying degrees of success. In 1998-99 he entered the senior playdowns playing lead with Ray Field, Gary Brandon and David Kradovill. They won the Provincial Senior Men's title that year and represented Saskatchewan at the Canadian Senior Championships held at the Nutana Curling Club in Saskatoon.  They made two more trips to the Provincial Seniors in 2001 and 2002.
Dale continues to volunteer his time helping out at the Melfort Curling Club and looks forward to getting back on the ice.
(Inducted 2015)