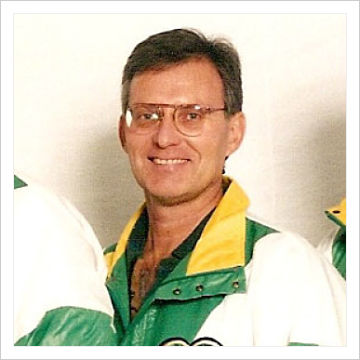 Dallas Duce (Curler – Estevan)
Jim Packet and Dallas Duce curled together for twenty years. They competed in fourteen Southern and eleven Provincial Mens Championships. They competed at two Briers, one in Saskatoon in 1989 at which Dallas was named All-Star Lead, and in Calgary in 1997.
In 2000, they won the Provincial Mixed title and made it to the National final before losing to Kevin Koe.
Jim and Dallas have also won Provincial and National Elks Curling Championships.
(Inducted April 2008)