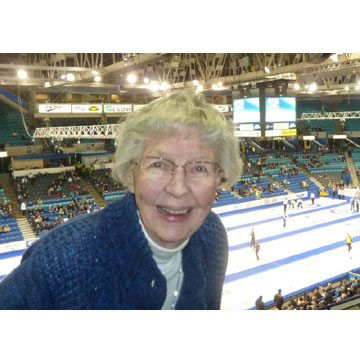 Dexter Lagimodiere (Builder-Saskatoon)
Dexter has been actively involved in curling for many years. Serving as a Region Delegate for the SLCA and serving as President in 1982-83 led to being employed as Technical Director for the Assoc from 1985 to 93.
In 1989 she was awarded the Herb Millham Memorial Award by Curl Canada for her involvement in the betterment of the training programs and by 1993, when Dexter retired she was a Certified Level 111 Coach & Official.
Dexter has served as Prairieland Curling Camp facilitator for over 20 years and continues to do so!
Inducted 2013