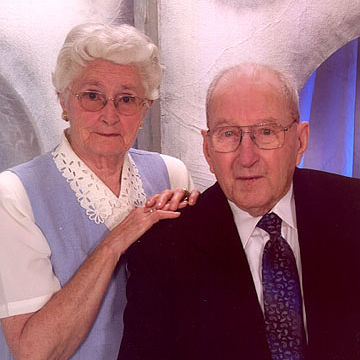 Don & Elva Turner (The Turner Curling Museum – Weyburn, Saskatchewan – Builders)
For Don & Elva Turner curling has been a way of life.  Both avid curlers in their day, their love of the sport grew into something unique and quite likely the only one of its kind in the world.
What started more than 30 years ago as a small collection of lapel pins, grew into the Turner Curling Museum located in Weyburn.  The Turners collected curling memorabilia over many years and decided that this collection should be something that should be available to the public.
The museum is indeed a sight to behold and a tour is well worth your while.  Everything possible related to curling is there.
Little did Mr. & Mrs. Turner know when they started their collection that Curling would become the Official Sport of Saskatchewan.  It's quite fitting that the museum is located in our province and that is being looked after by caring people who want to ensure that it will be enjoyed by curling enthusiasts for many years to come.
(Inducted April 2005)