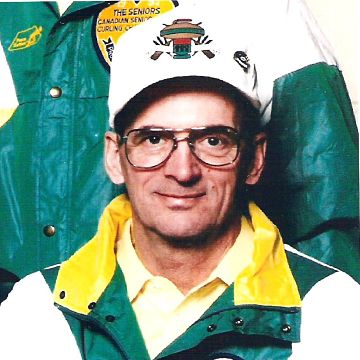 Gord Grimes (Curler – Eston)
Gord Grimes, Syd Gardiner and Stewart St. John curled together competitively for over 40 years with a variety of fellows filling out the team.
They competed in 15 – 20 Northern Mens winning the Provincial title in 1958 and losing the Provincial final to Ernie Richardson in 1959. In 1958 they won 29 consecutive games on the playoff trail and were the only team to defeat eventual Dominion Champion, Matt Baldwin at the Brier.
In 1993 Gordon and Stew curled in the Masters competition with Andy Tryhuba winning the Western Canada Championship. The same team won the Provincial in 1994 but lost the Western Canada final.
These three fellows have competed in many major bonspiels over the years winning everything from cars, diamond rings, gold bars, cash and of course trophies.
They are truly "Legends" of the Game!
(Inducted April 2007)