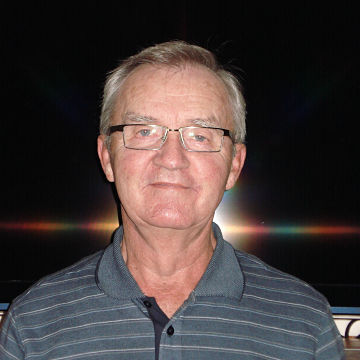 Joe Weatherald (Curler – Wawota)
Joe Weatherald and Paul Palendat had many different front ends, all fine players and they won all there was to win in the southeast over their long curling career. Paul was able to throw the high hard one with great accuracy, following that with a tee line draw to side of the button. Joe's forte was the soft touch and setting the ends up for Paul.
They definitely complimented each other.
They curled their early years on natural ice and made the change to artificial ice the quickest and most successful in the area. They played the game for all the right reasons and in the very best of spirit of the game.
Paul and Joe have curled together since 1965, representing their club at the Southern' Men's eleven times between 1965 and 1985 and the Provincial Men's in 1975. They also participated in the Senior Southern Men in 1993. They won the Provincial Massey Ferguson Curlorama in 65 and 67 advancing to the Canadian championship and winning the Canadian in 1965.
In 1971 and 1975 they won the Grand Aggregate at the Regina Men's Bonspiel and were runners-up in 1976. In 1975 they won Brandon Men's Bonspiel. They also won many cash bonspiels.
To accomplish these successes they played the very best of Saskatchewan curlers. To win their Canadian Championship they played Harold Worth and Hec Gervais in the finals.
(Inducted April 2012)