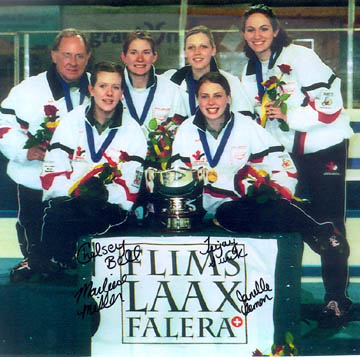 Marliese Miller 2003 Canadian & World Junior Womens Championship Team
Skip, Marliese Miller
Third, Teejay Surik
Second, Janelle Lemon
Lead, Chelsey Bell
Alternate, Tammy Schneider (at the National & Worlds)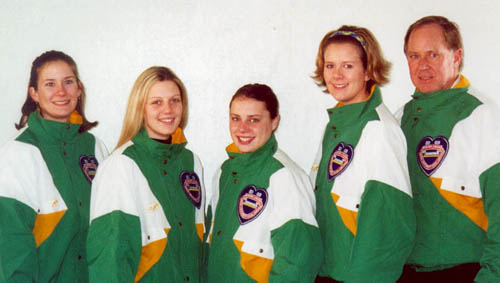 The Miller rink won the 2003 Karcher Junior Women's Canadian Championship and World Championship. First Junior Womens Team to win a World Championship UNDEFEATED!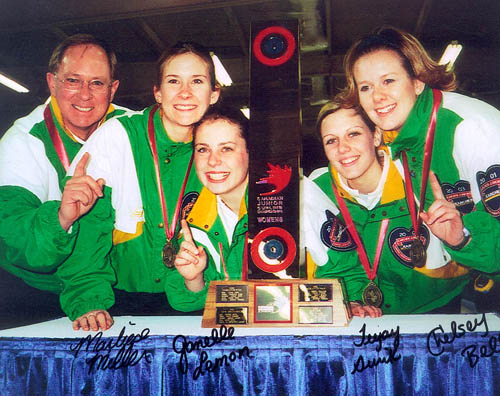 The 2003 Steven Laycock Junior Mens Team won the Canadian and World Championships the same year.  Double winners for Sask and Canada!
Both Teams were inducted to the Saskatchewan Sport Hall of Fame in 2007.  View Miller Team HERE.
(Inducted May 2004)