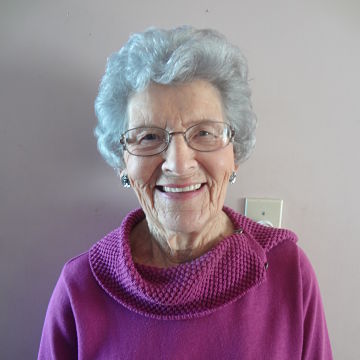 Mickey Gower (Curler – Moose Jaw)
Mickey began her curling career in Central Butte, Sk, in 1934 at age 15, curling throughout her high school years. It wasn't until 1950, Mickey resumed curling in Moose Jaw at the Caribou Curling Club. The Hillcrest Curling Club opened in 1968, at which time Mickey became an active curling member.
Mickey served on the executive of the Saskatchewan Ladies Curling Association for four years and served as its President in 1977-1978.
Mickey was a strong advocate for the inception of the SLCA/SCA Master Women's competition. She has competed in that competition every year since its inception, including this year at Whitewood.
In 2011 Mickey threw the last rock at the Hillcrest, with plans to join the club at the new facility, at which time she received a plaque for 43 year of continuous curling at the Hillcrest Curling Centre, 1968-2011.
She continues to curl three times a week at the new Moose Jaw Ford Curling Centre at Mosaic Place,
(Inducted April 2012)